By Kathy Backus, Centralight Central Michigan University Alumni Magazine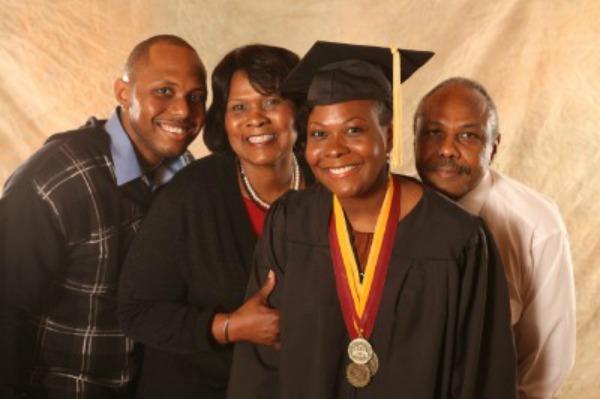 The Summer after sixth grade Donnesha Blake visited CMU through her participation in GEAR UP (Gaining Early Awareness and Readiness for Undergraduate Programs) – a national initiative to prepare middle and high school students for college – at her middle school in Flint, Michigan.
The week-long visit included a writing class, a chance to live in residence halls, and a little independence. "It was the first time I had ever visited a college campus and stayed overnight. In a way, I felt what it was like to be a successful college student", Blake said. "I was sold on becoming a CMU Chippewa".
Once Donnesha arrived at CMU, her involvement with the GEAR UP program didn't stop. Serving as a GEAR UP Peer Mentor, she helps students from her hometown get ready to become CMU Chippewas, too. Blake says her experience with GEAR UP helped her decide what she wanted to do after graduation—help people overcome obstacles to educational opportunities.
As a mentor, Blake worked with high school students during summers and throughout the school year, sharing her personal experiences and helping them learn what to expect from the first year of college. "I realized it wasn't that long ago that I was in their shoes writing my first college paper", Blake says. "I was grateful they were able to benefit from the same support I had received as a student. When they told me they saw me as their big sister that really warmed my heart. To hear that these young women connected with me on that level proved to me that mentoring goes beyond supporting someone academically. It's a personal investment in someone's overall success and a family tie you will have forever. And that's what's important".
Following graduation, Donnesha is headed to the University of Maryland on a McNair postdoctoral fellowship to pursue a doctoral degree in Women's Studies. She wants to teach and do research at the university level. "I am ready to take the education and the experiences I've received on this campus and go forward", she says. "I'm ready for the next challenges that lie ahead".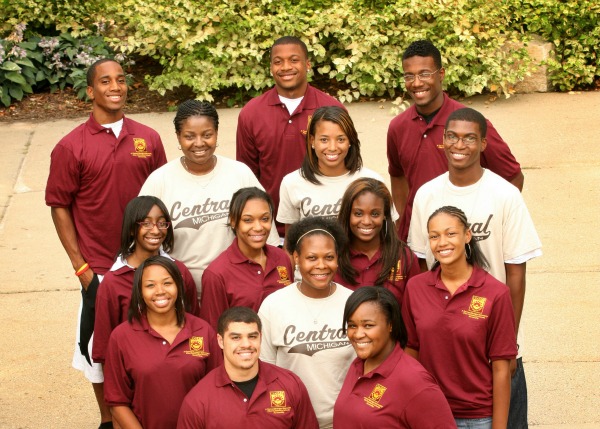 The Central Michigan University GEARUP Program began in 2000 and continues its work with 7th grade students from Flint and Harrison schools. In future posts, you will hear directly from GEARUP program staff, GEARUP college mentors and current middle school students about the value of the GEARUP Program. We are so very proud of Donnesha Blake and other students who have taken advantage of the programs and support that GEAR UP provides. While these programs continue to receive less and less funding and support, their impact is clear.
How does your organization advance college access for middle school students who otherwise were not expected to go to college?
(Dr. Denise O'Neil Green, CMU Associate Vice President for Institutional Diversity, and Mary Henley, Director of CMU's GEARUP Program also contributed to this post).
Check out How GEAR UP helped Donnesha Blake find 'next step':