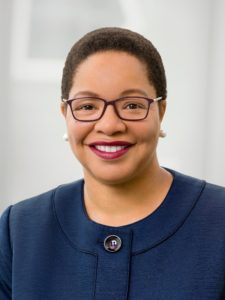 Programs that serve underrepresented minority students have long faced many challenges. Court decisions and state referendums have served as barriers to developing effective programs.  The political and legal debates over the years about race-based initiatives have created environments that are more critical and circumspect of programs for Black, Indigenous, and/or racialized college and university students, especially among elite public and private universities. Institutional commitments to these programs have ebbed and flowed over the years, threatening the sustainability of these programs and their ability to maintain their mission of serving underrepresented minority students, particularly Black, Indigenous, and racialized students.
Given the political and legal landscape that dictates the terms under which these programs currently operate, program assessment has an even greater role to play in preserving academic success and retention programs in the post-Floyd era.
While programs that primarily serve minority students have had to adjust to the legal and political environment, the nature of program assessments has also changed. No longer should an assessment be purely quantitative, listing descriptive statistics that give broad and cursory synopses of the program's effectiveness. Qualitative assessments are critical for tapping into process issues that must be addressed to improve these programs.
In my article, Using Qualitative Methods to Assess Academic Success and Retention Programs for Underrepresented Minority Students, I discuss the importance of qualitative assessment for academic success and retention programs that serve underrepresented minority students, benefits and challenges of qualitative assessments, and procedures for conducting culturally competent qualitative assessments for such programs.
I would love to hear and learn about how you have used qualitative approaches to assess programming for underrepresented minority students, especially in light of anti-Black racism, anti-Indigenous, and anti-racism frameworks and lenses.
How have you made qualitative methods work for your programming assessment needs?
Let's share and connect. I'd love to hear your thoughts.
References:
Green, D.O. (2007). Using qualitative methods to assess academic success and retention programs for underrepresented minority students. New directions for institutional research, 136, 41-53.