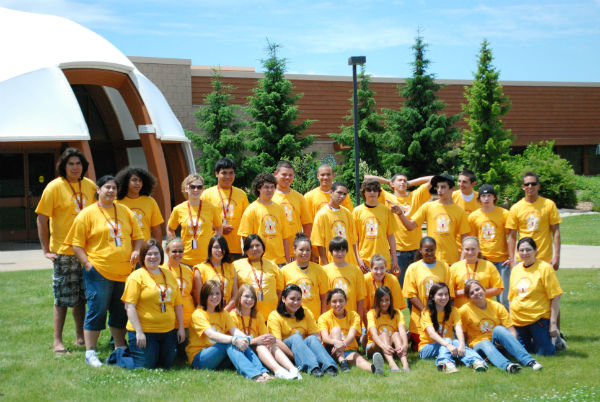 Summer camps are very common in higher education; however, camps that focus on access for Native people are not. Fortunately, the Office of Native American Programs at Central Michigan University coordinates the North American Indigenous Summer Enrichment Camp (NAISEC) to expose young Native people, from 8th to 12th grade, to higher education and improve participants' understanding and perceived ability to succeed in a college setting. This year CMU Athletics teamed up with the Office of Native American Programs to co-sponsor and fund this wonderful, and one-of-a-kind educational experience and cultural camp.
NAISEC has a five-fold purpose:
Academic Understanding: Students learn how to take notes, how to prepare for exams, and how to use the University library for research.
Cultural Understanding: Students receive lessons on Anishinaabe language and history, contemporary issues in Native American communities, and leadership skills from a cultural perspective.
Requirements to Prepare for College: Students attend workshops with Admissions, Career Services, and Financial Aid.
Critical Thinking: Students are challenged to look at issues from multiple perspectives rather than one, to see the impact of their identity.
Learning Community: Students learn how to work well in groups, see the value in sharing knowledge with peers, and understand the value of listening and working with others.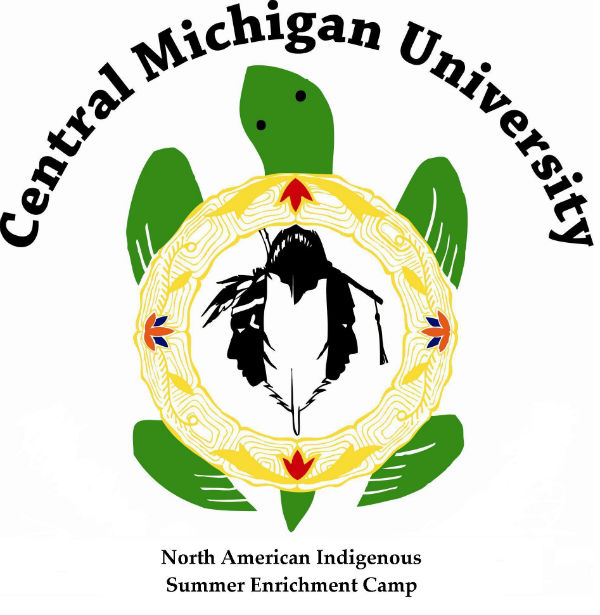 Along with the five-fold purpose, the program instills an increased sense of understanding and confidence in each student in what they can become and who they are. It also aids in building relationships with tribal departments and returning students.
As a former workshop facilitator, Kasey McCullough, has enjoyed the privilege of spending hours both teaching and learning from students. Today, as a Student Facilitator, she helps NAISEC students participate in numerous workshops held throughout the week like talking circles (held by elders), workout times (with the CMU basketball team), chemistry labs (where they make ice cream), karate classes, journalism workshops, and many more. There are also a variety of recreational activities as well, like The Rock Wall and Ropes Course in Finch Field House.
In NAISEC's twelve year history, over 100 students have participated, and of those who were seniors, 15% applied to Central Michigan University. Past participants have also attended Delta College, Kendall Institute, Michigan State University, Muskegon Community College, Saginaw Chippewa Tribal College, and The University of Michigan. In all, the North American Indigenous Summer Enrichment Camp has been a boon for CMU's Native student enrollment efforts.
What type of camps or recreational cultural enrichment programs does your organization offer to increase access to Native students?
(Kasey McCullough, Student Facilitator (NAISEC), also contributed significantly to this post).