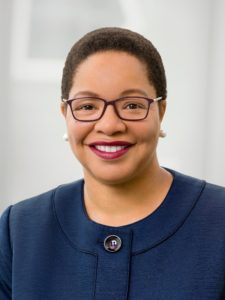 In the United States, October 10 is Indigenous Peoples' Day.  As an educational leader, I learned about the American Indian Boarding Schools (pdf) and their impact; the Journey to Forgiveness and Healing Moment, and the Ziibiwing Center, where I learned even more about the past and current truths about boarding schools.
When I moved to Canada and took on several leadership roles, I learned even more about the Indigenous Peoples of Turtle Island, Orange Shirt Day, and their experiences with residential schools.  Last year, on September 30, 2021, Canada held its first National Day of Truth and Reconciliation.  This year there were many, many more public commemorations of this national day.  Even in my apartment building posters were placed throughout the building commemorating the day.
Reflecting on my career and how both Canada and the U.S. have their respective days, I recognize that I learned and gained so much more about Truth and Reconciliation than I ever did in my formal education and leadership training. Along the way and with the encouragement and support of colleagues, I began my own journey toward Truth and Reconciliation.  Below I share five (5) ways that worked for me, I hope they are helpful for you:
Read and learn about all 94 Calls-to-Action from thr Truth and Reconciliation Commission of Canada:  Identify the ones you, your colleagues, and peers can work towards accomplishing together in your organization.
Read Thomas King's book: "The Truth About Stories: A Native Narrative": This book helped me understand why truth-telling is important as we've been told many falsehoods about Indigenous peoples through a colonization lens.  There's so much unlearning and relearning that leaders need to do to be true allies.
Participate in the KAIROS Blanket Exercise: This powerful exercise moved me to act and recognized that leaders have a definite role to play to create space for Indigenous colleagues to speak to their own priorities and not have it done for them.
Learn and practice the 7 Grandfather Teachings: Love, Respect, Honesty, Bravery, Humility, Wisdom, and Truth:  Start with "Spotlight on: Tanya Talaga's Seven Truths: An In-Depth Look at Current Indigenous Issues with Tanya Talaga".  This podcast series was very inspiring and underscored for me the importance of these teachings for leaders who want to support Truth and Reconciliation. Tanya Talaga is an award-winning author and journalist and she was also named one of the Top 50 influential Torontonians of 2020 by Toronto Life.  The podcast allows you to "Walk with Tanya Talaga on a journey through the Seven Grandfather Teachings that guide Anishinaabe life…These are the seven truths taken from the Seven Grandfather Teachings handed down orally through generations of Anishinaabe elders"…
Acknowledge the Land from an authentic and sincere place: Over the course of my 10 years living in Canada, the Land Acknowledge protocol has changed from a single sentence to more inclusive and Afrocentric statements.  While the protocol varies, leaders have the opportunity to express their connection authentically and unscripted.  Use it for truth-telling, building relationships, and making connections toward reconciliation.
What has worked for you?  Among the five (5) items I suggested, what have you done or planned to do? Do you have a book or podcast to recommend?
I'd love to hear what you think.
Also, Here are some Helpful Search Terms to get you started on your journey (Note: searching with quotes helps improve results):
"Indigenous Peoples' Day"
"National Day for Truth and Reconciliation"
"American Indian Boarding Schools"
"Orange Shirt Day"
"Journey to Forgiveness and Healing"
"KAIROS Blanket Exercise"
"Ziibiwing Center"