INTRODUCTION
About a decade ago, I started the Institutional Diversity Blog (IDB) during my tenure as the Associate Vice President for Institutional Diversity at Central Michigan University (CMU).  Initially, the mission of IDB was to educate higher education professionals on issues and best practices pertaining to diversity, equity and inclusion. Upon relocating to Toronto, one of the most diverse cities in the world, and serving as the inaugural Assistant Vice-President/Vice-Provost, EDI at Ryerson University, the blog needed to have a broader reach by way of content and geography.  In January 2013, I relaunched the IDB with a broader focus on equity, diversity and inclusion across North America and different sectors, with a heavy emphasis on postsecondary education.
The website includes a glossary of EDI related terms, online resources, a newsletter archive, and commentary on current events, books and social issues.  Furthermore, the blog covers aspects of EDI related to the profession, career paths, education and topics related to driving culture and organizational change.
Since the relaunch, the Institutional Diversity Blog reached visitors from over 150 countries with the top 15 countries being the United States, Canada, United Kingdom, Australia, India, Brazil, Russia, the Philippines, Germany, Malaysia, Singapore, South Africa, Netherlands, China and Italy.  IDB reaches professionals from academia and other sectors from across the globe, filling an important EDI niche.
FROM 2010 TO 2020 – A DECADE IN REVIEW
Since maintaining IDB for the past ten years, the top ten posts reflect several core EDI issues for the decade:
1. "Diversity is a Reality, Inclusion is a Choice": A Book Review:  This is a review of Stephen Frost's book, The Inclusion Imperative: How Real Inclusion Creates Better Business and Builds Better Societies. Frost takes the reader through an organizational change journey, sprinkled with compelling explanations for the business case for inclusion, practical applications, leadership challenges, and personal stories.  Three key points are underscored: a) making a choice to be inclusive must be intentional; b) diversity and inclusion is a matter of leadership, not management; and c) inclusion is a systems approach that situates diversity and inclusion as a strategic advantage.
2. Life at the Intersection of Race, Gender and Class: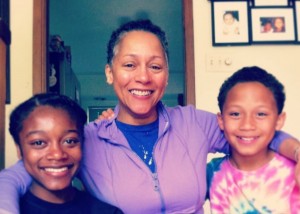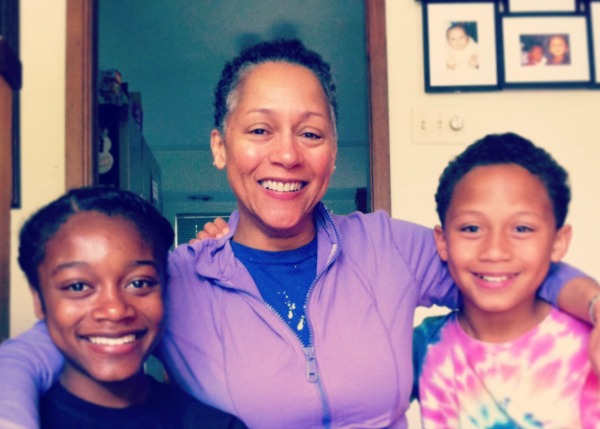 My colleague Dr. Gloria Thomas speaks to her own story of interconnected social identities and the multiple oppressions associated with those identities along with her work to counter the oppressive systems.  Dr. Thomas indicates that an intersectional approach to this work is essential to advance economic security and mobility, not just for women in general, but for women who share common experiences of simultaneously battling to overcome the overlapping and multiplicative oppression of classism, racism and sexism, in addition to numerous other oppressions based on other social identities. Through this intersectional approach, one addresses their human needs of recognition, acceptance, and respect.
3. How Generational Diversity Can Transform Organizational Culture:  This blog by Yiorgos Boudouris speaks to the shifting workforce demographics that is a driving force behind organizational change in the 21st century. As such, the ability to stay current will substantially affect whether or not organizations are able to keep up with society. Ultimately, a well-developed diversity and inclusion framework should take into account intergenerational diversity and Yiorgos addresses how to leverage an intergenerational workforce.
4. Increased Gender Diversity in the Military: "Not Your Father's Army":  This blog by Dr. Leigh Messinides reflects her work with military veterans, both male and female. In her article, she underscores the changing demographics in the military that brings greater diversity, along with challenge and positive changes.  In particular, Dr. Messinides addresses the unique struggles that women face in the military, including sexual trauma and family separation and how these women can be supported.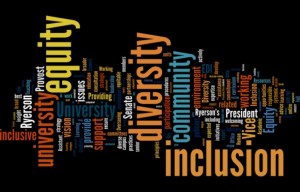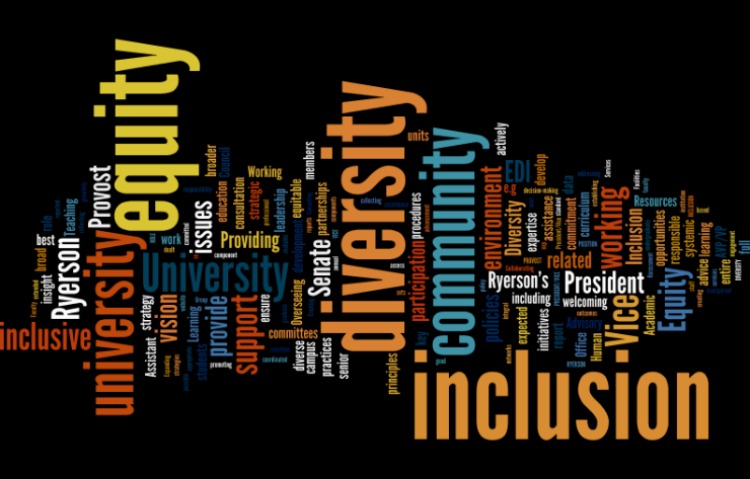 5. Chief Diversity Officers: Skilled Practitioners or Figure Heads?  Too often organizational leaders do not understand or respect the skills, talents and competencies required of CDOs.  In this video post I discuss Chief Diversity Officers' (CDOs) standards of practice and introduce the NADOHE (National Association of Diversity Officers in Higher Education) Standards of Professional Practice for Chief Diversity Officers in hopes of advancing professionalism within the field and efficacy of integrating an articulated vision for diversity into our respective organizations.
6. Race Together Towards Understanding Each Other's Humanity:  Prior to the Starbucks incident that happened in Philadelphia, In this video post I discuss Starbucks' #RaceTogether Initiative and provided three recommendations for approaches to attempt to engage the topic of race via productive dialogue. We all know that talking about race and racism is difficult but necessary; nonetheless, it takes more than a hashtag to truly have the conversation.  I provide three books as resources, including Race Talk authored Dr. Derald Wing Sue, to serve as a guide if organizations wish to take on this conversation.
7. What is a Chief Diversity Officer (CDO)?  In this blog post I discuss three key characteristics of a CDO, leader, advocate and coordinator.  Given the increased recognition and creation of CDO positions across North America, it's important for organizations to understand the profile, role and responsibilities of such a position.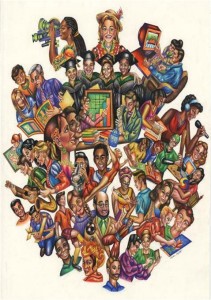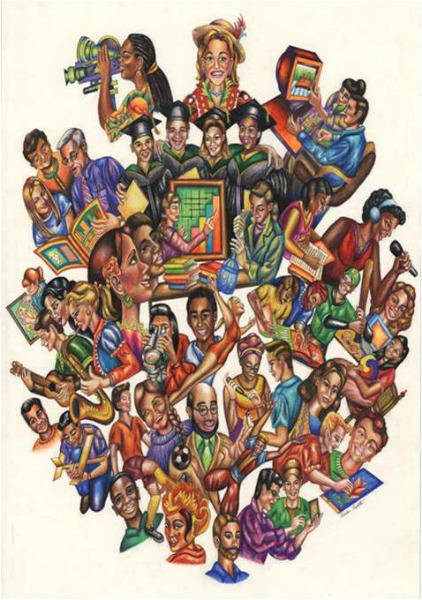 8. Cultural Diversity is Good for Business, Continuing the Conversation:  In this post, I build upon a Huffington Post article entitled Cultural Diversity Is Good for Business by Tim Hockey, President and CEO, TD Canadian Trust.  We often hear about the business case for diversity.  In Continuing the Conversation, I add four additional steps to Hockey's original points that he made about how to achieve diversity within an organization: 1) foster a diverse senior leadership team; 2) use diversity as a means to an end; 3) routinely collect data to ascertain progress; and 4) tap the benefits of diversity.
9. Fit-In Vs Lean In: Challenges of the Afro, Attire and Attitude for Black Women:  In this video blog, I discuss "fitting in" versus "leaning in" and the myriad of challenges for Black women in professional development. This video was inspired by Sheryl Sandberg's book entitled Lean In: Women, Work, and the Will to Lead.  Many women, particularly women of color, responded positively to this video because it underscores how that fitting in or leaning in does not rectify the gap in professional advancement that Black women experience.
10. Empathy: A Critical Leadership Skill for the 21st Century:  In this video blog, I discuss the importance of having empathy as a critical leadership skill for the 21st Century in response to my reading of Daniel H. Pink's A Whole New Mind: Why Right-Brainers Will Rule the Future.  In the book, Daniel talks about how those of us who are more right-brain leaning have the creative capacity to really advance and move things forward.  While the book in its entirety is a great read, I discuss Chapter 7: Empathy, a soft skill that has not been taken seriously but is needed for today's new era.
THE NEXT DECADE
As we begin the 2020s, intentionality of inclusion, intersectionality, women in leadership (i.e. military, corporate), empathy as a required leadership skill, the professionalism of diversity officers, talking about race and racism and diversity impacting business culture will continue to have relevance because equity, diversity and inclusion truly matter!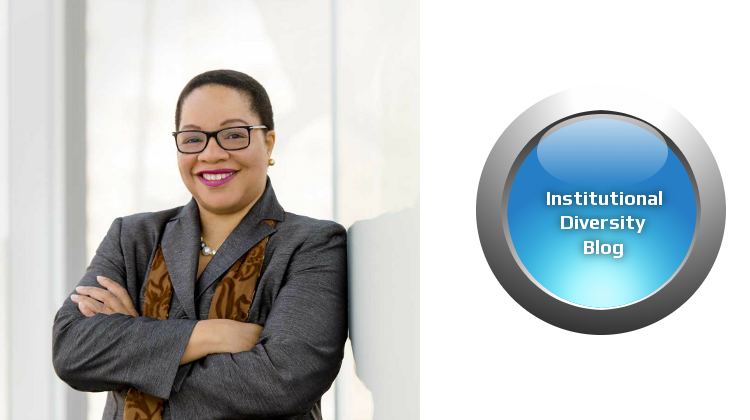 Connect with Dr. Denise O'Neil Green on Twitter and LinkedIn.