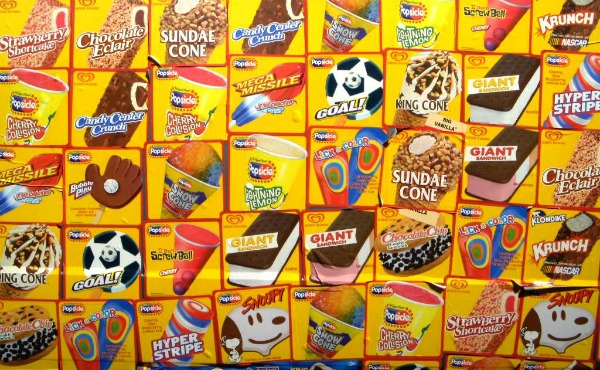 Based on the current calendar, colleges and universities recently ended their Hispanic-Latino Heritage Month celebrations (September 15th – October 15th). As four weeks of solid attention that included Spanish language programs, foods from various Latin American countries, and enlightenment regarding the contributions of Hispanic celebrities and historical figures came to a close, it is now time to move on. Same time next year? After all, this month has come to a close and it is now time to place the spotlight on some other form of "diversity". Or is it?
Far too often, diversity programs on postsecondary campuses use the "flavor of the month" system as an easy way to identify the forms of social difference worthy of consideration, programs, and yes, budgetary support. While not perfect, the month designations that highlight specific types of diversity also help align institutions with national celebrations, provide some justification for electing to acknowledge certain forms of diversity, and are simply convenient to remember.
Even so, the "flavor of the month" should not be the totality of campus diversity efforts. Diversity curricula, as focused courses or elements of other coursework, provide students with benefits, that optional monthly programs may not. First, curricula communicate a strong campus commitment to diversity on the part of institutions. Second, contemporary students believe that faculty members should cover diversity issues throughout their coursework. Third, students also feel that they receive direct personal benefits from taking diversity courses, including opportunities to challenge and address their prejudices and misconceptions. Finally, diversity curricula help to supply students with both the tools and the encouragement to support diversity, be inclusive, and pursue social justice both in and outside of the classroom.
Nelson Laird's (2011) examination of faculty perspectives and experiences in covering diversity in their courses found that overall inclusion of these topics has increased. Whether a result of academic awareness or personal interests, diversity is becoming a more common facet of various college courses. However, Nelson Laird also cautions against adopting the perspective that content is the best or only way to bring diversity into the classroom. Indeed, his study finds that faculty members utilize a range of creative methods for addressing diversity regardless of the course content. These approaches include variations in instructional methods and connecting content to real diversity issues.
Data collected from both student and faculty indicates that diversity is a growing part of curricula, providing a foundation for academic and personal development, and helping to bridge coursework with real issues that affect life on and off campus. While "flavor of the month" programs provide open and often public opportunities to explore diversity, the limited time allotted to these efforts makes it difficult for them to have a lasting impact on the students who participate. Whereas these programs serve as routine displays of diversity, the real diversity work involves connecting these topics to curricula. At the end of the day, we need to ask ourselves:
How can institutions help faculty and students make curricular connections to diversity?
Leave your comments below*. I'd love your input.
*Note: You will need to register for an Institutional Diversity Blog account in order to comment, but you can get started right away by clicking here, or visiting our FAQ page for more help. Also, check out this video on "Registering for an Account on The Institutional Diversity Blog".