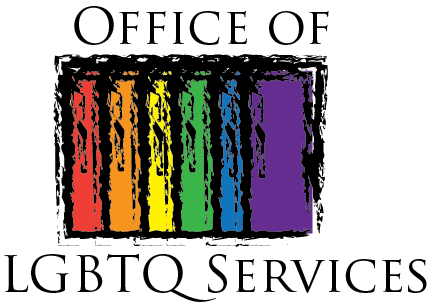 The purpose of Office of LGBTQ Services is to serve the lesbian, gay, bisexual, and transgender individuals and groups at Central Michigan University. The Office provides an inclusive environment for students, staff, faculty, allies, friends, and family.
We recognize the diversity among sexual orientation, gender identity and gender expression among our community. By recognizing this diversity we make a commitment to our students, staff and faculty to provide an inclusive and supportive environment through education in the form of classroom involvement, programs and events, and a LGBTQ Resource Center that includes literature on social and political issues and subscriptions to a number of journals and publications.
Located in Suite 110-A in Bovee UC at The Center for Inclusion and Diversity, the Office of LGBTQ Services is open Monday thru Friday from 8AM to 5PM.