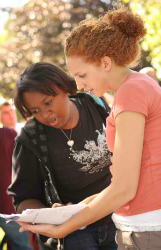 The Office for Institutional Diversity at Central Michigan University recognizes that preparing students for productive lives within today's multicultural society and global community necessitates providing ALL students opportunities to experience and cultivate an appreciation for perspectives, customs, and beliefs different from their own. The mission of the Office for Institutional Diversity is to support this endeavor. Through its offices and services, the Office for Institutional Diversity offers campus-wide programs and activities for students, faculty, and staff that foster better understanding across diverse groups.
Diversity is a term that touches our everyday lives. Its issues – inclusiveness, ethical, social and cultural development, equal opportunity – apply to us all regardless of our skin color, gender, sexual orientation, religion or physical abilities. Central Michigan University is committed to creating and maintaining a welcoming and inclusive environment both in the university and in Mount Pleasant communities. The main purpose and mission of the Office for Institutional Diversity is to enable us all to recognize our differences and to live harmoniously with them in an environment of inclusiveness and respect.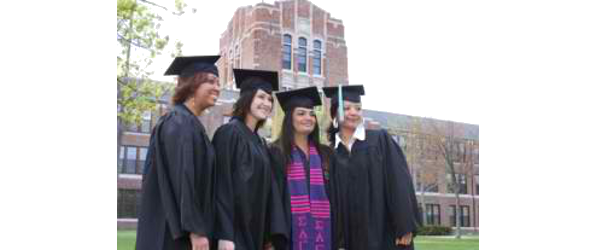 A diverse campus community is inclusive of different backgrounds, religions and cultures, as well as a diversity of opinions. CMU welcomes and promotes the rich tapestry of humanity – taking the collective talent and knowledge of a diverse body of students from all walks of life to make the world a better place in which to live, work, play and prosper with dignity and respect for the world in which we live. Visit diversity.cmich.edu to learn more about the Office for Institutional Diversity that helped launch this blog.